Dental Payment Options
We've got you covered. We are proud to offer high quality dentistry that fits within your budget.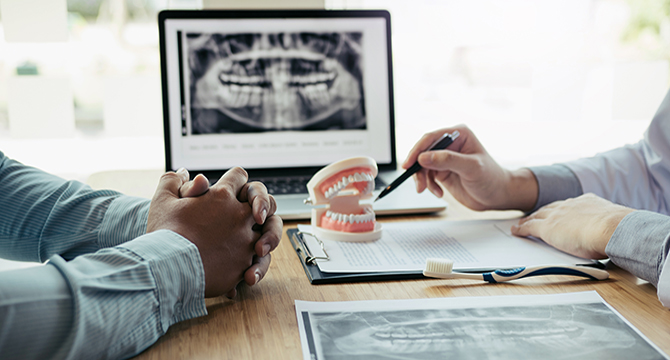 Payment Options for Dental Services
Our goal is to provide our patients with the best dental care possible at the most reasonable cost. Payment for care is due at the time of service unless other arrangements have been made in advance. To help you, we offer a variety of payment options including cash, check, VISA, MasterCard, American Express, Discover, and CareCredit®.
Financing Options
If you need special financing, CareCredit® is available in our office. CareCredit® allows you to choose from a variety of payment plans that permit you to pay for your treatment over time, while receiving the treatment that you need today. To apply for CareCredit® online, click here. You may also call (800) 365-8295 to apply by phone.
If at any time you have questions regarding your account, please contact us. Many times a simple telephone call will clear up any misunderstandings.
Apply Now